Varicose Veins Symptoms & Diagnosis
"If you've been treated before and do not know what to do, we do."
What Are Varicose Veins?
Varicose veins are enlarged, twisted blood vessels caused by weak or damaged valves. Blood flow is hampered, causing pooling within the vein itself. The veins become swollen and visible below the skin's surface.
Varicose Vein Symptoms
Bulging veins

Pain or aching

Heaviness or fatigue

Swelling (edema)

Itching or irritation

Skin discoloration & dryness

Muscle cramps

Restless legs syndrome

Numbness

Throbbing

Burning

Ulcers & bleeding
Varicose veins are enlarged, twisted veins that commonly occur in the legs. Many of the most common symptoms of vein disease are frequently misinterpreted as the progressive discomforts of aging.
1. Visible, bulging veins: Varicose veins appear as twisted, enlarged veins that are visible through the skin. They may be blue, purple, or dark in color and can sometimes look like cords or clusters of veins.
2. Pain or aching: Many people with varicose veins experience discomfort, such as a dull ache or throbbing pain in the affected area. The pain can worsen after long periods of standing or sitting.
3. Heaviness or fatigue: The legs may feel heavy or tired, especially after prolonged periods of activity. This symptom often improves with leg elevation or rest.
4. Swelling: Swelling, known as edema, can occur in the lower legs and ankles due to varicose veins. It is usually more noticeable after extended periods of standing or sitting.
5. Itching or irritation: Varicose veins may cause itching or a feeling of irritation over the affected veins. Scratching the area can lead to skin damage or ulcers.
6. Skin changes: Over time, varicose veins can cause skin discoloration, particularly near the affected veins. The skin may appear red, brown, or discolored, and can become dry or thin.
7. Muscle cramps: Some individuals with varicose veins may experience muscle cramps, especially during the night. These cramps are often more common in the calf muscles.
8. Restless legs syndrome: Restless legs syndrome (RLS) is a condition characterized by an uncontrollable urge to move the legs. It is commonly associated with varicose veins and can cause discomfort or an uneasy sensation in the legs, usually relieved by movement.
9. Numbness: Some individuals with varicose veins may experience a sensation of numbness or loss of feeling in the affected area due to impaired blood flow and nerve compression.
10. Throbbing: Varicose veins can cause a throbbing or pulsating sensation in the legs, which may be more pronounced after prolonged periods of standing or sitting.
11. Burning: Many people with varicose veins report a burning or tingling sensation in the affected veins, which can be accompanied by skin redness or warmth.
12. Ulcers & bleeding: In severe cases, varicose veins can lead to the development of open sores (ulcers) on the skin, particularly around the ankles. These ulcers can be painful and may occasionally bleed.
Varicose Vein Risk Factors
Genetics is the number one cause/risk factor for varicose veins. Other contributing factors of varicose veins include:
Standing for long periods of time
Pregnancy
Weight
Age
Gender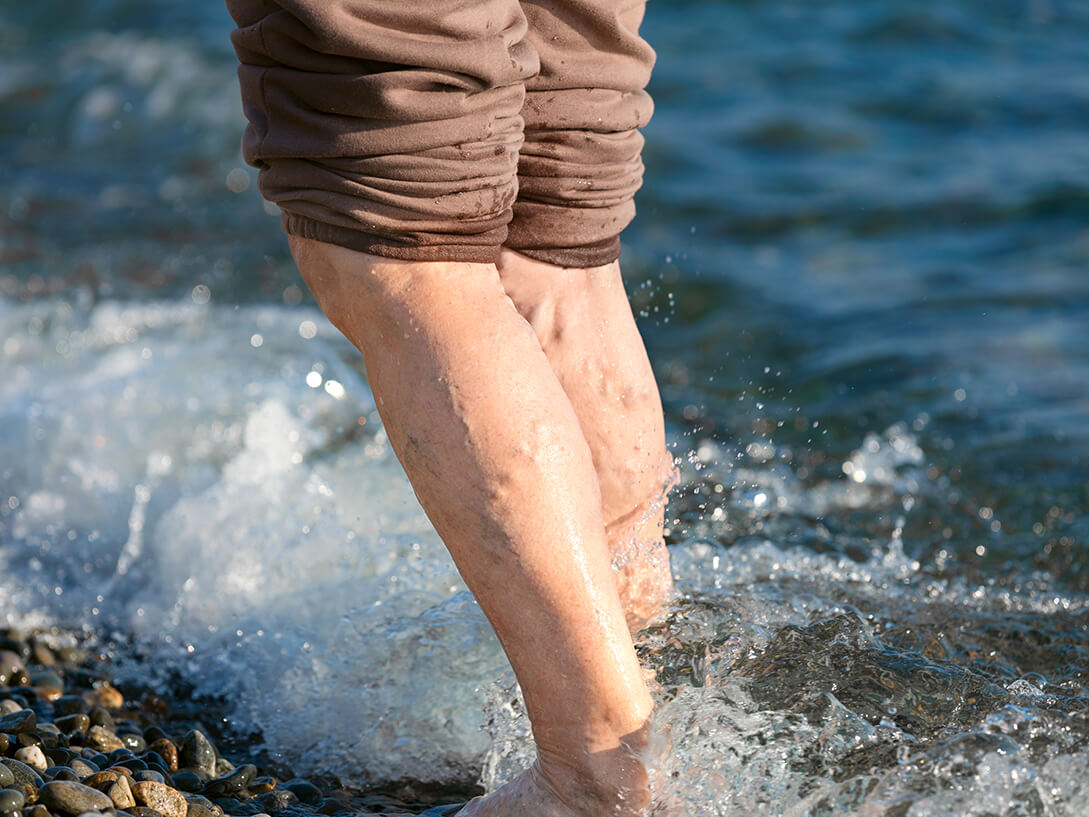 How Are Varicose Veins Diagnosed?
Dr. Sabatino uses ultrasound techniques to diagnose the source of your varicose veins. This method maps the location, blood flow, and size of diseased vessels. Once these determinations are made, we will formulate a treatment plan and explain the process.
How Are Varicose Veins Treated?
The key to our success at Mequon Vein is our thorough approach. It is our goal to fully alleviate your varicose vein symptoms. The treatments are minimally invasive. Many patients experience little or no pain at all.
We offer a variety of varicose vein treatment methods, including:
Endovenous Laser Ablation
Endovenous laser ablation uses heat generated by a laser to collapse and seal diseased and malfunctioning veins, diverting blood to healthier veins.
Injections (Sclerotherapy)
Sclerotherapy is commonly used to treat both varicose veins and spider veins. This procedure involves injecting a small volume of an FDA-approved medicine (sclerosant) into the diseased vein using a small needle.
VenaSeal
A small catheter inserts VenaSeal, a medical-grade adhesive, into the diseased vein. The vein becomes sealed and blood flow is rerouted.
45-minute consultation
Meet one-on-one with Dr. Sabatino and his staff for a free consultation. They'll stick with you every step of the way and are happy to answer any questions at any point during the process.
Ultrasound
A diagnostic ultrasound will map troubled areas within your veins.
Treatment
Depending on your individual situation, Dr. Sabatino will determine which treatment option is right for you.
Follow-up
90% of our patients leave the final treatment without symptoms. With enough time (usually several to many years), new varicose veins can develop. Follow-up visits are only needed if you re-develop symptoms. 
Some clinics offer varicose vein stripping. This procedure is painful and can leave you bedridden for up to a month. We NEVER perform this surgery, opting instead for the state-of-the-art technologies listed above.
I had my varicose veins and associated symptoms treated at Mequon Vein by Dr. Sabatino. The process starts with a free screening using ultrasound to get a general idea of what shape your veins are in, and which veins are candidates for treatment. They lay out the insurance coverage, and out of pocket costs pertaining to you before moving forward with care, so there is no surprise billing. During the process of each appointment and treatments, the staff does everything in their power to make you feel comfortable. They address any questions you may have, and inform you in detail of what to expect before, during, and after the process. The Doctor encourages communication pertaining to your legs and veins, so that they can provide you with the best care in being as thorough as possible. It has been one month since I finished my treatments. My legs look and feel great now. It has improved my quality of life, so I would recommend Mequon Vein to anyone seeking care! Thanks again Dr. Sabatino, Tommy, Sara, Amanda, Matt, Stephany, and the rest of the Mequon Vein staff!
Financing Options for Varicose Veins
We offer financing options for anybody in need of varicose vein treatment. Good insurance, bad insurance, no insurance— no problem! We offer 50% down, and a 12-month, 0% interest payment plan. No credit check is needed. 
What do varicose veins look like?
Varicose veins are twisted, blue, red or skin-colored veins. They appear ropelike and cause the skin to bulge.
How to diagnose varicose veins?
Varicose veins are diagnosed with a physical exam and Doppler ultrasound to assess blood flow.
Should varicose veins be treated?
Yes, patients exhibiting varicose veins, leg swelling, discomfort, skin discoloration or lower leg hardness and tenderness should undergo a comprehensive vascular evaluation.
What happens when varicose veins are left untreated?
For some, untreated varicose veins lead to significant complications, including chronic pain, skin ulcers, a higher blood clot risk and reduced mobility and comfort. 
What's the latest treatment for varicose veins?
Endovenous laser ablation, injections (Sclerotherapy) and VenaSeal are the most effective treatments for varicose veins.
Our Office Locations
Mequon Vein has provided varicose vein treatment in the greater-Milwaukee area and beyond since 2004. We welcome patients from all over Wisconsin, Northern Illinois, and beyond. We have two locations:

VIEW BROOKFIELD HOURS
Monday: 7:30am-4:00pm
Tuesday: 7:30am-4:00pm
Wednesday: Closed
Thursday: Closed
Friday: Closed
Saturday: Closed
Sunday: Closed
VIEW BROOKFIELD HOURS
Monday: 7:30am-7:00pm
Tuesday: 7:30am-4:00pm
Wednesday: 7:30-4:00pm
Thursday: 7:30am-7:00pm
Friday: 7:30am-4:00pm
Saturday: Closed
Sunday: Closed
17280 West North Ave
Suite 200
Brookfield WI, 53045-4366
Mequon Vein Service Areas
Mequon Vein is a vein treatment center servicing Brookfield, Menomonee Falls, Sheboygan, Waukesha, and the surrounding communities in Southeast Wisconsin. If you need vein treatment, contact our physicians today for a free consultation.
A member of the American Society for Laser Medicine and Surgery, Inc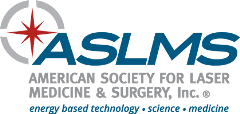 Our offices are proudly No Surprises Act compliant