Cosmetic Vein Treatment in Milwaukee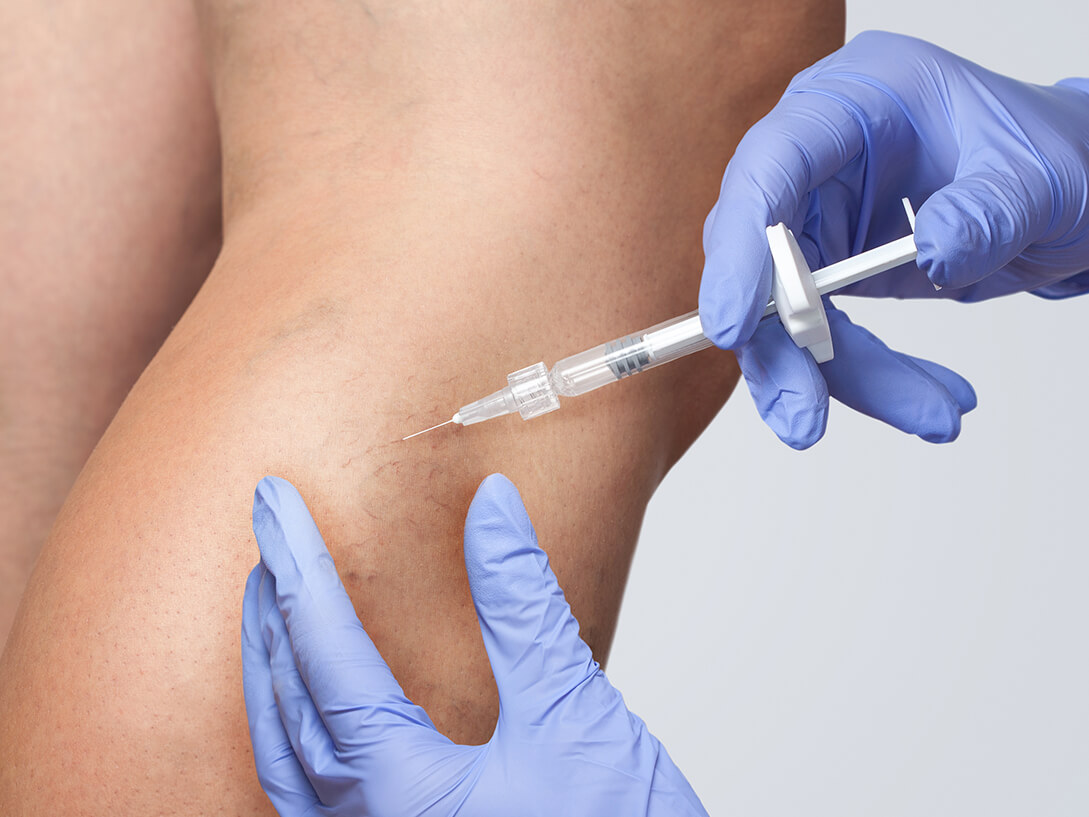 Cosmetic vein issues, also known as spider veins, aren't necessarily painful or life-threatening, but that doesn't mean they can't have a negative impact on your life. Spider veins are unsightly and can be a source of embarrassment, causing many to wear clothing to cover up their legs. Cosmetic veins are treated using two main approaches: injections (sclerotherapy) or light-based laser treatment. Both procedures cause little to no pain. Laser treatment may create a light burning sensation or tingling that can be mitigated with a numbing gel.
At Mequon Vein, we understand your concern and have the expertise to thoroughly address even the most complex cases. We even offer affordable financing options for patients.
What Are My Treatment Options?
There are several main treatment options for spider veins: injections, and light-based treatments such as our 1064 YAG laser or Broadband light therapy.
Injections (Sclerotherapy)
Injects a solution directly into the vein, causing it to scar. The blood is then forced to redirect to a healthier vein.
Light-Based Treatments
Delivers either 1064 YAG laser energy or Broadband light into unwanted veins, injuring them and causing your immune system to dissolve the vein away.
Cosmetic vs. Medical Vein Treatments
Not all cases of spider and varicose veins require medical attention. Sometimes the treatment's only aim is to improve the appearance of veins and skin. Varicose veins usually represent an underlying medical condition that requires additional procedures.
Cosmetic Vein Treatment
Cosmetic vein treatment is appropriate when there is no health risk. Our doctor will determine whether your spider or varicose veins pose a threat to your health. Spider veins usually only require cosmetic attention, whereas varicose veins may need medical intervention.
Medical Vein Treatment
Medical vein treatment is appropriate when a patient is appropriate when a patient experiences symptoms such as pain, fatigue, restless legs, and more. If left untreated, varicose veins may progress and cause open sores, bleeding, and blood clots.
Dr. Jeff Sabatino and staff at Mequon Vein are all WONDERFUL. They are very professional, pleasant, accommodating, and ultimately a very caring group. From the first consultation to the final treatment they incorporate several teaching moments along the way and utmost and foremost your needs and comfort are always #1 and ultimately important to them. They take their time with you and never rush things along. I am very pleased with the care I have received from all of the staff that were involved in my treatments, and am very satisfied with the results I have benefited from after having been successfully treated. Their Brookfield office is conveniently located on Bluemound Ave and is their newer location. The same staff work between both of their offices which gives you the benefit of continuity of care which is so very important overall.
For these qualities mentioned and more, I would highly recommend Mequon Vein Center to anyone looking for long term if not permanent relief of their symptoms from treatments performed by Dr. Jeff Sabatino and his AWESOME staff.
Thank you again to all of the staff at Mequon Vein Center for making a positive difference in the quality of my life. You all are AWESOME and one of the BEST
Financing Options for Cosmetic Vein Treatment
We offer financing options for anybody in need of varicose vein treatment. Good insurance, bad insurance, no insurance— no problem! We offer 50% down, and a 12-month, 0% interest payment plan. No credit check is needed.
For insurance purposes, it's our goal to get your entire treatment done within the calendar year.
Can spider veins appear on my back?
Yes, spider veins can develop anywhere on the body. The legs and face are the most common areas for spider veins to appear.
Do spider veins go away with weight loss?
No. While weight loss may reduce the visibility of spider veins, complete elimination requires medical intervention.
How can I get rid of varicose and spider veins?
Cosmetic sclerotherapy, 1064 laser treatment and broadband light are the most effective ways to eliminate the appearance of spider veins.
Are spider veins permanent?
No. Spider veins are not permanent if treated by a medical professional. Depending on the cause, spider veins may disappear after pregnancy or the discontinuation of a medication. 
Are spider veins genetic?
Yes, spider veins have a genetic component. Spider veins are more likely to occur in individuals with a family history of the condition.
Our Office Locations
Mequon Vein has provided cosmetic vein treatment in the greater-Milwaukee area and beyond since 2004. We welcome patients from all over Wisconsin, Northern Illinois, and beyond. Stop by one of our two locations:

VIEW BROOKFIELD HOURS
Monday: 7:30am-4:00pm
Tuesday: 7:30am-4:00pm
Wednesday: Closed
Thursday: Closed
Friday: Closed
Saturday: Closed
Sunday: Closed
VIEW BROOKFIELD HOURS
Monday: 7:30am-7:00pm
Tuesday: 7:30am-4:00pm
Wednesday: 7:30-4:00pm
Thursday: 7:30am-7:00pm
Friday: 7:30am-4:00pm
Saturday: Closed
Sunday: Closed
17280 West North Ave
Suite 200
Brookfield WI, 53045-4366
Mequon Vein Service Areas
Mequon Vein is a vein treatment center servicing Brookfield, Menomonee Falls, Sheboygan, Waukesha, and the surrounding communities in Southeast Wisconsin. If you need vein treatment, contact our physicians today for a free consultation.
A member of the American Society for Laser Medicine and Surgery, Inc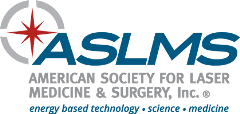 Our offices are proudly No Surprises Act compliant