Visit Mequon Vein in Southeast Wisconsin
Since 2004, Mequon Vein has remained one of the top vein clinics in the Midwest for one reason: Our treatments work! We pride ourselves in achieving lasting, real results.
Majority of patients leave their final appointment completely symptom free.
We work closely with your insurance company to maximize your insurance coverage.
Experts in the field since 2004.
We use state-of-the-art, non-invasive treatment methods with minimal pain.
Hospitals and Other Vein Clinics
60% of patients see their varicose veins return after treatment.
Less experience can lead to less consistent results.
Perform dangerous and painful treatments like "stripping," which can leave patients bedridden for up to a month.
Meet Dr. Jeffery T. Sabatino, D.O., DABVLM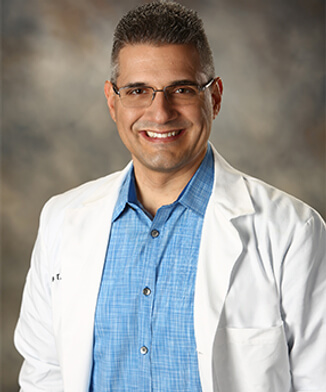 At Mequon Vein, I make sure patient satisfaction is my top priority. I'm dedicated to providing you with the kind of high-quality care and outstanding patient service you can only receive from a physician-owned clinic.
I personally evaluate every patient's symptoms and am always available for you to call me directly with any concerns you may have. ​
My greatest fulfillment as a physician comes when a patient tells me that their leg symptoms are completely gone. Through years of perfecting our techniques, we are able to achieve this level of quality for over 90% of our patients.
If you have already been told your veins cannot be treated, I invite you to come in for a complimentary screening. Let our experience and expertise point the way.
~Dr. Jeffrey Sabatino
Dr. Sabatino received his medical degree from the Chicago College of Osteopathic Medicine in 1996, where he graduated with honors. He completed his Family Medicine residency at St. Luke's Medical Center in Milwaukee, Wisconsin in 1999. He has been board certified in Family Medicine since 1999. Dr. Sabatino received his Phlebology training in Chicago from 2002-2004, and he began practicing Phlebology in 2004. He is a Diplomate of the American Board of Venous & Lymphatic Medicine.
Testimonials from Our Patients
Mequon Vein did a great job on my varicose veins. Dr. Sabatino and his staff were wonderful!! Very friendly and always concerned how I was feeling during my treatments. He even gave me his personal cell number in case I had any issues after the office was closed for the day. Who does that?!? I now take long walks every day with no tired or achy feeling in my legs!! Tommy and Amanda were great and made you feel like family! It was nice to talk with them during the procedures to take my mind off the treatments. I would definitely recommend Mequon Vein to anyone who is having problems with varicose veins!
Dr Sabatino and his team are excellent. Caring, professional, empathetic. Dr S was very thorough in his approach and treatment. I would highly recommend any services from this group.
I originally became a patient of Dr. Sabatino's over 10 years ago when he was practicing at another company. Back then I was extremely impressed with his work as well as how he treated me as a patient. Since then I've thought he was by far one of the best doctors hands down and he left a lasting impression. So when I recently needed more extensive work on my veins I tracked him down at Mequon Vein. Dr. Sabatino and all his staff members will make you feel very welcome, comfortable and will explain everything to you in a way you can understand. Dr. Sabatino and all the staff are superior in their work and bedside manner. My legs feel 100 times better today then when I first began treatment this time around. These are some of the nicest, most genuine people I have ever met and they will most certainly be missed. The treatment didn't always feel great but they do their absolute best to make you as comfortable as possible. It was ALWAYS a pleasure to see them and they genuinely care about their patients. They always went above and beyond and you WILL NOT be disappointed. If you need work done for vein disease this is the place to go!
Highly recommended! Dr. Sabatino and staff are very knowledgeable and very friendly! If you are considering any vein treatments there really is not a better place to go. The entire process is extremely straight forward and Dr. Sabatino makes sure to explain everything along the way to really keep your mind at ease. 100% worth it and my legs now feel completely better. Thank you!!
Our Office Locations
Visit one of our two locations in the Milwaukee area. We commonly treat patients from northern Wisconsin, northern Illinois, Madison, and beyond.

VIEW BROOKFIELD HOURS
Monday: 7:30am-4:00pm
Tuesday: 7:30am-4:00pm
Wednesday: Closed
Thursday: Closed
Friday: Closed
Saturday: Closed
Sunday: Closed
VIEW BROOKFIELD HOURS
Monday: 7:30am-7:00pm
Tuesday: 7:30am-4:00pm
Wednesday: 7:30-4:00pm
Thursday: 7:30am-7:00pm
Friday: 7:30am-4:00pm
Saturday: Closed
Sunday: Closed
17280 West North Ave
Suite 200
Brookfield WI, 53045-4366
Mequon Vein Service Areas
Mequon Vein is a vein treatment center servicing Brookfield, Menomonee Falls, Sheboygan, Waukesha, and the surrounding communities in Southeast Wisconsin. If you need vein treatment, contact our physicians today for a free consultation.
A member of the American Society for Laser Medicine and Surgery, Inc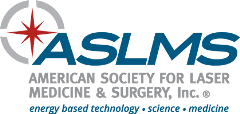 Our offices are proudly No Surprises Act compliant