Spider Veins Symptoms & Diagnosis
What Are Spider Veins?
Spider veins, also known as telangiectasias, are small, dilated blood vessels that appear close to the surface of the skin. They often resemble spider webs or tree branches and are commonly found on the legs, although they can occur in other areas as well. Spider veins occur when blood pools inside the smallest veins near the surface of the skin. They are clusters of red, blue, or purple veins. It is a very common vein issue and is estimated to affect up to half of the population, with a more common occurrence in women.
Spider Vein Symptoms
Visible, thin lines on the skin's surface
Discomfort or pain
Minor bleeding
Burning sensation
Swelling or inflammation

Skin thinning, dryness, or itching
Spider veins are usually harmless and don't cause any significant medical issues, but they can be a cosmetic concern for some individuals. Here are some common symptoms associated with spider veins:
1. Visible, thin, red, blue, or purple veins: Spider veins are characterized by their appearance as small, twisted blood vessels visible through the skin. They often have a branching or web-like pattern.
2. Pain or discomfort: In many cases, spider veins don't cause any pain or discomfort. However, some individuals may experience mild itching, burning, or aching around the affected area. Discomfort may increase after prolonged periods of standing or sitting.
3. Swelling or heaviness: Spider veins can be accompanied by a sensation of swelling or heaviness in the legs, especially after extended periods of standing or sitting. This symptom is more common when spider veins occur in conjunction with varicose veins.
4. Skin changes: Over time, spider veins may lead to changes in the skin around the affected area. This can include skin thinning, dryness, itching, and a slightly darker or reddish appearance.
5. Bleeding: Although rare, spider veins can occasionally rupture or bleed if they are injured or irritated. The bleeding is typically minor and stops on its own, but medical attention should be sought if it persists or if there is excessive bleeding.
6. Burning: Some individuals may experience a burning sensation in the area where spider veins are present. This burning sensation is often described as a discomfort or heat sensation that may be intermittent or persistent. It can be exacerbated by prolonged standing or sitting, warm temperatures, or pressure on the affected area.
It's important to note that spider veins are different from varicose veins, which are larger, swollen, and often raised blood vessels that may cause more significant symptoms such as pain, muscle cramps, and aching.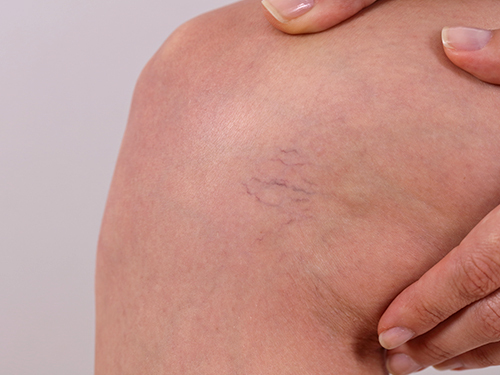 Risk factors for spider veins include:
Standing for long periods of time
Genetics
Weight
Age
Pregnancy
How Are Spider Veins Diagnosed?
The basic diagnosis of spider veins is easy. You can see them. This, however, is as in-depth as some offices evaluate. The issue with this type of evaluation is that treatment of the surface "spider" vein, without proper treatment of the deeper "feeder" veins, will lead to the formation of a new type of spider vein, called matting. This type of surface vein usually take 3-6 months to form, leaving you wondering why you went through the trouble of having your spider veins treated in the first place. This is why we evaluate all of our patients with ultrasound. We want to build a game plan that addresses your feeder veins as well as visible spider veins. Once we make a diagnosis, we will answer any questions you have and come up with a treatment plan for moving forward. Our goal is to get you symptom-free.
Treatment Options for Spider Veins
We have 4 different technologies to treat even the most severe cases of spider veins. From ultrasound-guided sclerotherapy and cosmetic sclerotherapy, to our light-based technologies of 1064 laser and BroadBand lights, we can treat unwanted veins of any size. After your free 45-minute consultation, we will determine which option is best suited for your situation.
Cosmetic Sclerotherapy
Cosmetic sclerotherapy is the most common treatment option for spider veins. A small amount of sclerosant, FDA-approved medicine, is injected into the affected vein. The sclerosant reacts with the vein's lining to cause it to seal up and eventually disappear. This treatment is easy to perform and doesn't require anesthesia.
1064 Laser Treatment
Our 1064 laser treats spider veins in less than one hour by applying heat from a 1064 YAG laser directly onto the skin's surface. The heat dries up the affected veins, causing them to disappear.
Broadband Light
Broadband light technology is used to treat the smallest veins. The laser energy passes through the skin and is absorbed in the vein, delivering enough energy to collapse the diseased vein. The vein is sealed closed and eventually disappears.
I originally became a patient of Dr. Sabatino's over 10 years ago when he was practicing at another company. Back then I was extremely impressed with his work as well as how he treated me as a patient. Since then I've thought he was by far one of the best doctors hands down and he left a lasting impression. So when I recently needed more extensive work on my veins I tracked him down at Mequon Vein. Dr. Sabatino and all his staff members will make you feel very welcome, comfortable and will explain everything to you in a way you can understand. Dr. Sabatino and all the staff are superior in their work and bedside manner. My legs feel 100 times better today then when I first began treatment this time around. These are some of the nicest, most genuine people I have ever met and they will most certainly be missed. The treatment didn't always feel great but they do their absolute best to make you as comfortable as possible. It was ALWAYS a pleasure to see them and they genuinely care about their patients. They always went above and beyond and you WILL NOT be disappointed. If you need work done for vein disease this is the place to go!
Financing Options for Spider Veins
Our financing options are structured for accessibility. We want to improve your life and the health of your veins. With 50% down, you get a 12-month, 0% interest payment plan. No credit check is needed.
How common are spider veins?
Spider veins are common. According to a study, spider veins affect about 40% of men and 70% of women by age 60.
Will spider veins go away on their own?
If spider veins result from pregnancy or temporary medication, they may improve. Generally, the appearance of spider veins tends to worsen with time without medical intervention.
Can I minimize the look of spider veins at home?
While many creams and home remedies claim to reduce the appearance of spider veins, professional treatment is required to eliminate spider veins completely. 
Do spider veins cause pain?
Spider veins usually don't cause pain. If you're experiencing leg pain, it's unlikely that spider veins are the culprit.
How can I prevent spider veins?
Genetics, hormone changes and aging are unavoidable factors contributing to spider veins development. Maintaining a healthy weight, regular exercise, elevating legs and avoiding prolonged sitting or standing can minimize spider vein development.
Our Office Locations
We have served the greater-Milwaukee area and beyond since 2004. We welcome patients from all over Wisconsin, Northern Illinois, and beyond. We have two clinic locations:

VIEW BROOKFIELD HOURS
Monday: 7:30am-4:00pm
Tuesday: 7:30am-4:00pm
Wednesday: Closed
Thursday: Closed
Friday: Closed
Saturday: Closed
Sunday: Closed
VIEW BROOKFIELD HOURS
Monday: 7:30am-7:00pm
Tuesday: 7:30am-4:00pm
Wednesday: 7:30-4:00pm
Thursday: 7:30am-7:00pm
Friday: 7:30am-4:00pm
Saturday: Closed
Sunday: Closed
17280 West North Ave
Suite 200
Brookfield WI, 53045-4366
Mequon Vein Service Areas
Mequon Vein is a vein treatment center servicing Brookfield, Menomonee Falls, Sheboygan, Waukesha, and the surrounding communities in Southeast Wisconsin. If you need vein treatment, contact our physicians today for a free consultation.
A member of the American Society for Laser Medicine and Surgery, Inc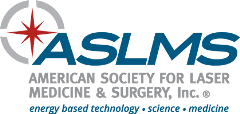 Our offices are proudly No Surprises Act compliant